Accelerating the Open Source IOT ecosystem  is a one day event held on Nov 22 at Campus London
Register for the event HERE
The Open source IOT ecosystem is expanding.. but it is still nascent  -  with many challenges ahead.Organised jointly by webinos and the Internet of Things Council – the free event is designed to bring to practitioners of the Open Source IOT/M2M ecosystem.
Jointly chaired by industry thought leaders Rob van Kranenburg and Ajit Jaokar, the event is designed to accelerate the Open source IOT ecosystem by addressing large scale/enterprise level problems specifically – Privacy, Security, Data, Big Data, Openness and most importantly interoperability.
The format is oriented towards practitioners.
For each of the problem domains (Privacy, Security, Data, Big Data, Openness and  interoperability) – after initial introductions and overview, speakers/developers will outline their solutions in brief 20 min sessions followed by a panel discussion
Prior to the event, the demo presenters will receive webinos evaluation toolkit installed on the Raspberry Pi and thus the talks and the events will be used to discuss implementation/integration issues
We want to create a directory of Open Source IOT products.
Lunch will be provided with the announcement of the webinos foundation at lunch
Do you want to speak/demo at this event and you are an Open source IOT developer/Pioneer? Please contact ajit.jaokar at futuretext.com
Why you should attend?
Join a community exploring the Open Source and IOT ecosystem and learn from their shared experience
If you are a developer and want to present, please contact us as above
All developer attendees will get a webinos evaluation kit on free Raspberry Pi
Learn about the webinos foundation and experience
Be a part of the publication/directory
Demo speakers
Using the webinos evaluation kit, the following partners will demo/ discuss their experiences of integrating their products with webinos within the themes of the event i.e. Interoperability, Privacy, Security, Data, Big Data and Openness. If you want to demo and speak – please contact ajit.jaokar at futuretext.com

Chirp - Chirp is a new platform that lets users share data using sound. Anything that makes a sound (including TV, radios, smartphones, ATMs, laptops) can now send short sonic barcodes, called chirps.
Chirp turns short (50-bit) links to any data  – pictures, music, coupons, tickets, video, UIDs, transaction tokens – into electronic birdsong. It's a very simple idea, but one with the potential to enable billions of devices – from doorbells to dumbphones – to send information. Chirp is therefore a one-to-many, asynchronous, proximate sharing technology with no endpoints, such that any device that can hear a chirp can decode it locally. Chirp is designed to make data sharing less cumbersome and awkward, and thus does not rely on pairing (like bluetooth) passwords (like wireless) or NFC (no special hardware required). The team is keen to include Chirp in a connected devices (IoT) context, and is now exploring hardware instantiations on very low-power chipsets.
The team's mission is now to open up the platform and create a widely accessible platform for any kind of data exchange over sound – in short, as they say – to teach the machines to sing.

Ciseco Ciseco  Our radios have become really popular within the hacker world and are now finding themselves into peoples products. We make complex hardware simpler to use, so people without years of experience and degrees can build what was before inaccessible. Our communications protocol called LLAP (Lightweight Local Application Protocol) makes talking to networked objects as easy as sending a tweet or text.

Globalsimcard - Global sim care  - An overview of the GeoM2M service and data delivery by USSD followed by a discussion on integrating with webinos and how to get real data from GeoM2M users and add it to webinos platform/dashboard.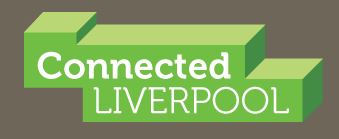 Connected Liverpool - Connected Liverpool A smart city application based on the webinos platform and concepts of business continuity/resilience
Register for the event HERE
The event is supported by partners
Internet of Things council 
webinos 
postscapes
osiot 
futuretext
W3C web of things group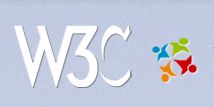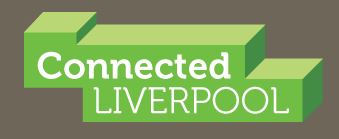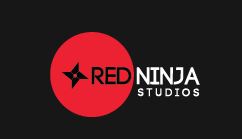 Image source: shutterstock